<< Back to List
Employer: Tredyffrin Township
Position: Children's Librarian
Children's Librarian
Tredyffrin Township
is seeking an enthusiastic, friendly, and motivated individual to provide and coordinate library services for children from birth to grade 6 at Paoli Library. Services include: providing children's programming (including special events), collection development, reader's advisory, and outreach to local schools/pre-schools. This position is also responsible for providing general library services to all ages including, providing circulation and reference services and supervision of assigned staff and volunteers. Hours include 1 weekend a month at the Paoli Library and may require attending special events on evenings or weekends.
An ALA accredited Master's Degree in Library Science with coursework in children's services. Prior experience working with children desirable. Full time position, excellent benefits. Salary $35,000 to $40,000 DOQ.
Please send cover letter, resume, and three (3) professional references to
Christopher Kibler, Director, Tredyffrin Public Library, 582 Upper Gulph Road, Strafford, PA 19087 or ckibler@ccls.org .
For more information, go to our website
http://www.tredyffrin.org/
Tredyffrin Township is an Equal Opportunity Employer
Email Resumes to:
ckibler@ccls.org
Web Address:
http://www.tredyffrin.org
More great ways to search and be found
Local AfterCollege® Job Postings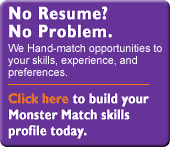 Employer Offers

Buy one job post or buy multiple job postings and save

Find qualified candidates

Career Mail Signup
Get our job openings and tips delivered to your inbox.